Intumescent Protection: Specification & Buying Guide
Intumescent Protection: Specification & Buying Guide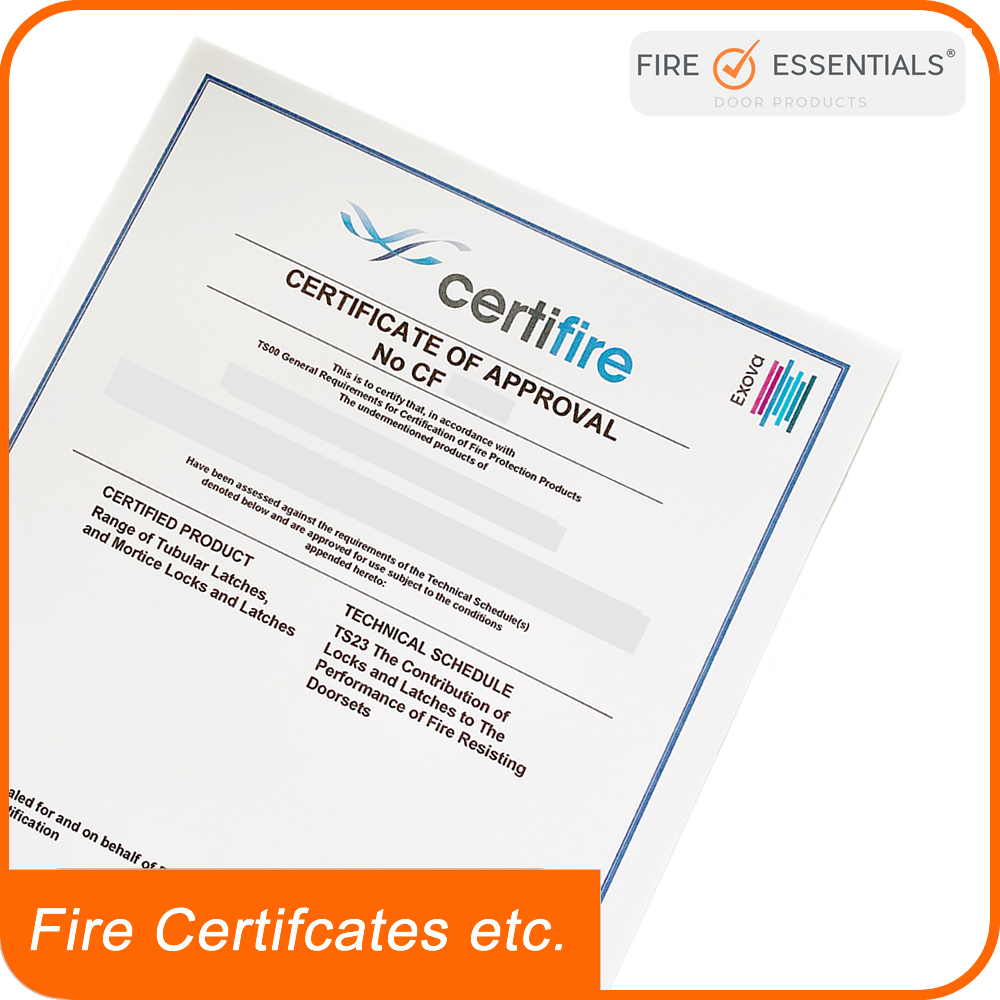 Specification & Buying: The Basics
To find the correct intumescent hardware protection for your fire door you will need to check the fire certificates (of your ironmongery, your fire door or both) and also any requirements set out by your fire door inspector or Responsible Person.
In summary, you will need to find:
The hardware fire certificate
Check if you need to refer to the main fire DOOR fire certificate
Confirm the details with the person (or company) that is responsible for your fire door
BUYERS TIP: If you aren't sure, download all the certificates and data sheets BEFORE you buy and show them to your Responsible Person (so you don't buy or fit the wrong product and have to spend more money getting any mistake corrected.
Specification in THREE easy steps!


STEP 1 -

Find

The Fire Certificate
To find out whether your product requires Intumescent Protection you have 3 main options.
Ask your hardware supplier for the Fire Certificate & if they can't help...

Ask the manufacturer for the Fire Certificate & if they can't help...

Ask a member of our team for the fire certificate (call 01305 457703 or email info@FireEssentials.co.uk)
STEP 2 -

Read

The Fire Certificate
The fire certificate will have a section that tells you which type of material (and how thick) to use in the rating you need.
ie the certificate will say (for example) 'For FD30 (30 minute doors) use 1.0mm of either Mono Ammonium Phosphate or Graphite Intumescent Material'
As a general rule (but not always) FD30 doors will need 1.0mm of material and FD60 doors will need 2.0mm but we always recommend that you check before buying.
STEP 3 - Sheet material or Pre-Cut to Size?



Intumescent Protection is generally sold in two options.
Pre-cut to size - Individual to the lock or latch and with open access points for bolts etc.. (VERY easy to fit)
Sheet Material - Able to be cut to any size (to suit your lock or hinge etc..) but without pre-cut access points
Step 4 (Money Saving Tip!) - The 'Lawnmower Rule'



Getting products wrong on a fire door can be a dangerous and COSTLY mistake to make.
Companies can be fined up to £400,000 for endangering life through inadequate fire safety measures.
So...if your supplier also sells lawn mowers then they are less likely to be well versed in matters of fire standards and safety.
We would ALWAYS RECOMMEND that you buy from passive fire protection specialists, you can be more confident of getting the right product and good advice from people who work with fire doors day in and day out.