Brochure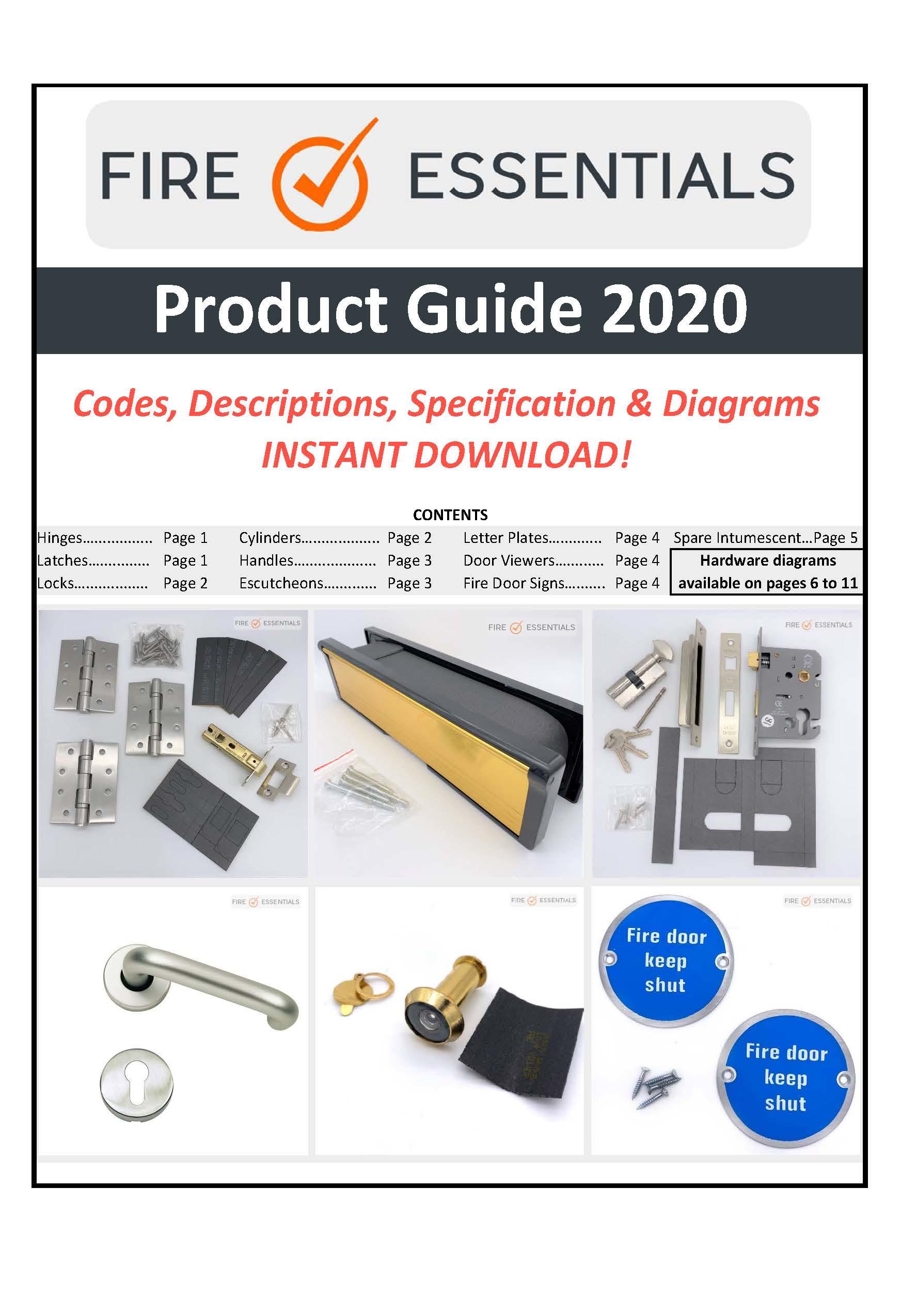 Click here to download our latest product guide.
WHY should you download this product guide?
When you buy fire rated door products you need ALL the information FAST.
So that you don't waste time PREPARING the job and can get on with actually DOING the job.
BUT... you also need to know that these products are right for your fire door project.
That is why we have created a SIMPLE way to find out everything you need to know...
The guide contains
Product Codes & Descriptions
Specification information
Product Diagrams (for backset measurements etc..)
Easy Order Form (need to buy in bulk? Get an instant DISCOUNT quote!)
You can also click on the link here to access:
Fire Certificates
Data Sheets
Diagrams
Fire Test Evidence
If you need ANY more information about these fire door packs or specific fire safety information please call our office on 01305 457 955 (to speak to a human) or ping us a question across on info@FireEssentials.co.uk.
It's OUR JOB to make YOUR JOB easier...